A commodity we've been keeping a close eye on of late is everybody's second-favourite precious metal – Silver. Since hitting a low of circa US$15.60 an ounce just before Christmas, the metal has now rallied over 15 percent and is rapidly approaching another three-month high. But how long can this incredible rally last?
Industrial growth driving the price of silver higher
As well as reduced expectations for rate hikes in the United States this year, we believe one of the main contributors to the silver rally has been increased industrial production. After all, industrial usage accounts for an estimated 56% of silver use, so an increase in industrial production would almost certainly see demand increase.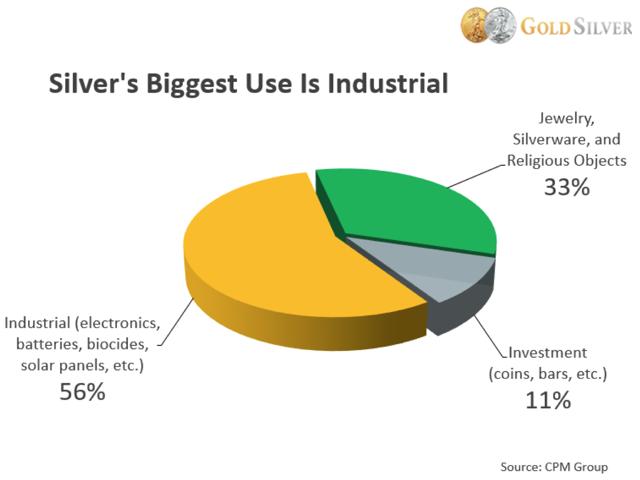 Recent data out of China reveals that Chinese banks extended US$295 billion worth of new yuan loans in January. This is the second-largest volume of new lending since records began and a significant leap over the preceding months, as can be seen below.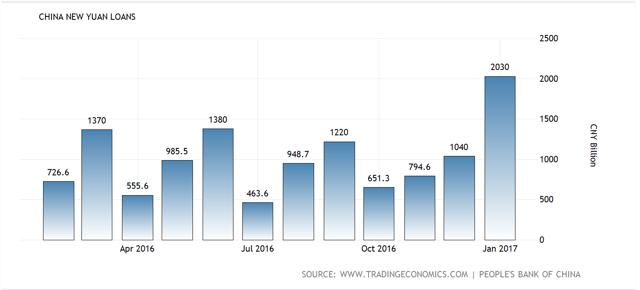 (Source: Trading Economics)
The majority of this cash is understood to have fallen in the hands of manufacturers, which we believe indicates a significant ramp-up in industrial production. If this proves to be the case, then it appears to be reasonably likely that demand for silver and base metals could continue to strengthen. Because of this, like copper and other base metals, we believe the price of silver could still climb higher. But we aren't entirely convinced that the rally can go on much longer.
How long can the rally continue?
Although we believe silver and base metals are free to climb higher over the next couple of weeks as Chinese production ramps up, things could change very soon if Janet Yellen and the Federal Reserve act faster than the market expects. Whilst base metals may continue to rise unabated, silver and rate hikes traditionally don't mix very well.
Source: Seeking Alpha