Rhodium's on the best run in a decade on expectations of more demand for the material that's used in cleaning toxic car emissions.
One of the rarest precious metals, it climbed the past seven months and is up 19 percent this year, outperforming most major commodities. Mostly used alongside palladium in gasoline autocatalysts, prices have rebounded from a 12-year low set in July.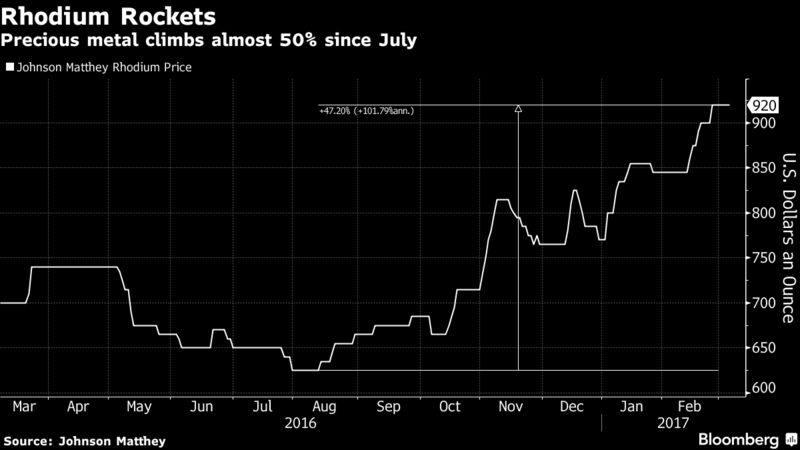 The spectacular turnaround comes amid stronger demand from industrial users including automakers, which account for the bulk of rhodium consumption. China, which predominantly favors gasoline vehicles, in December raised a sales tax on small cars less than originally expected. In 2016, Chinese consumers bought vehicles at the fastest pace in three years.
"China is a big part of this story," said Jonathan Butler, a precious metals strategist at Mitsubishi Corp. in London. "The level of car ownership is still growing, and there are signs that it could get to western levels."
The metal is trading at $920 an ounce, according to Johnson Matthey Plc, which makes about a third of all autocatalysts. This year's advance compares with a 13 percent gain for palladium and an 8 percent increase for platinum, which is also used to curb car emissions. All three metals are mined together, mainly in South Africa.
Source: Bloomberg